Find the right amount of support you need to enjoy life your way with nursing and personal care in Warminster. At Masonic Village, we offer care based on your individualized needs.
From personal care to nursing care and memory support, our dedicated care team will create a customized plan that will meet your unique needs. With all options, your daily rate includes room furnishings, three meals daily, housekeeping services, utilities (except phone and cable), spiritual services, entertainment and leisure activities.
Select from hot and cold breakfast fare and soups, salads, sandwiches and various entrées at noon. Enjoy a light supper and snacks anytime of the day. We offer choices to meet your individual nutritional needs and tastes.
Medical, rehab, social services and pharmacy services are conveniently available if and when you need them. Transfer agreements with area hospitals for inpatient and outpatient services add to the care you receive. Masonic Village's consistent 5-star rating by Medicare is a testament to the high quality care our loving staff provide every day. We are committed to the highest standards as our promise to you and your loved ones.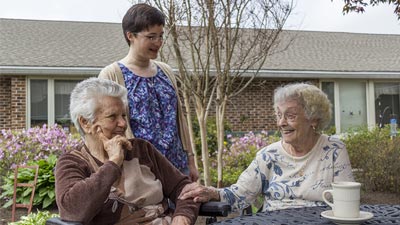 This service is sometimes called assisted living. For those who need some daily assistance, personal care suites provide the comfort and security of around-the-clock care. Staff are here to assist you with medication administration, housekeeping services, transportation and social services, as well as dining and recreation.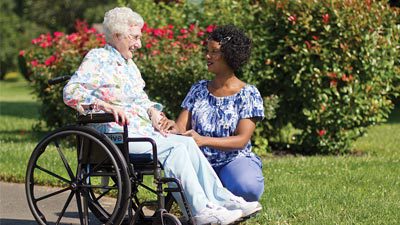 Some may refer to this as long term care or nursing home care. For those who need additional assistance with daily living, nursing care suites offer around-the-clock care and peace of mind so you can focus on your interests. We'll help you start you day and enjoy it to the fullest, while staff handle housekeeping, dining and social services, as well provide recreation opportunities. Masonic Village is Medicare- and Medicaid-certified.