Long Term Care in Central Pennsylvania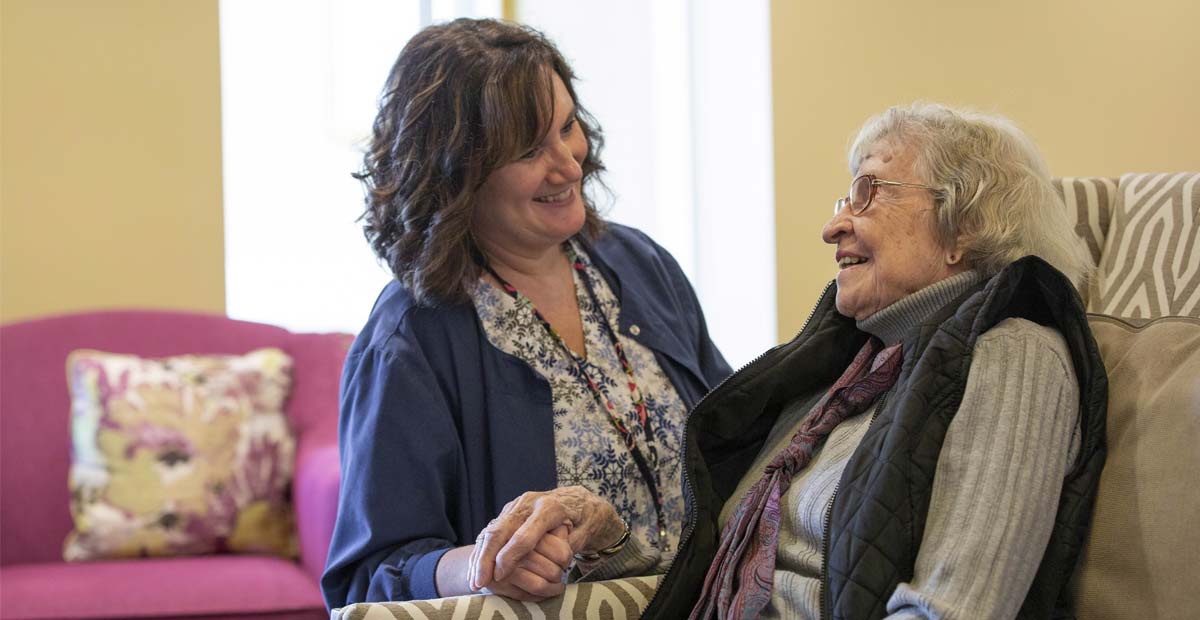 Masonic Village at Elizabethtown's compassionate staff and beautiful accommodations can provide the right amount of care and services you or a loved one need.
Personal care, sometimes called assisted living, is ideal for those who need some daily assistance with tasks like bathing and dressing. Services include around-the-clock care, medication administration, cooked-to-order meals, housekeeping, transportation, social services and access to recreational opportunities. Suites in the Freemasons Building offer attractive furnishings, numerous amenities, comfort and security.
Nursing care, also referred to as long-term care or nursing home care, includes all the services offered through personal care, but with more extensive assistance, including memory support care. Each suite within the Masonic Health Care Center has attractive furnishings and is part of an intimate neighborhood featuring its own recreational area, spacious dining and kitchen area, pantry and family room. The Masonic Health Care Center is Medicare- and Medicaid-approved.
Ask a Question, Request Costs or Schedule a Visit Today
Decisions concerning admission, the provision of services and referrals of residents are not based upon the applicant's race, color, religion, disability, ancestry, national origin, familial status, age, sex, limited English proficiency (LEP) or any other protected status.