Giving to Masonic Villages
Support our Mission of Love
Thanks to generous supporters, Masonic Village residents are given peace of mind knowing they will be taken care of, regardless of their health conditions or financial abilities.
The official registration and financial information of Masonic Villages may be obtained from the Pennsylvania Department of State by calling toll-free, within Pennsylvania, 1-800-732-0999.  Registration does not imply endorsement.
Questions? Call 1-800-599-6454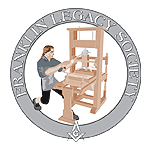 The Franklin Legacy Society recognizes and honors persons of vision and foresight who have taken the initiative, through their estate plans, to strengthen and enhance the good works of one or more of the Masonic Charities of the Grand Lodge of Pennsylvania. Through their benevolence, members of the society are helping to ensure that the vital missions of the Masonic Charities will be available for the benefit of future generations. Click here to see the brochure.
Please contact us for more information.
Leave your legacy while ensuring Masonic Villages' mission can continue. There are various planned giving options for you to choose from:
Charitable gift annuities
An IRA  Qualified Charitable Distribution
A distribution from a donor-advised fund
Giving through your Will, trust or by naming the Masonic Villages as a beneficiary of your IRA, retirement plan, annuity or life insurance. Easily print out our bequest language, and share it with your advisor to include the Masonic Villages in your estate plan.