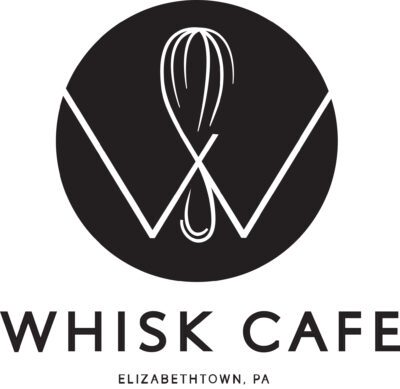 Amy Kreamer has fond memories of growing up in Elizabethtown. Of her mother cooking up gourmet meals from scratch and of breakfast outings with her father.
Those memories are even more precious now that her parents are no longer here. And soon, she plans to recreate them for others to enjoy.
In June, construction will begin on Kreamer's third restaurant, her first solo culinary venture, called Whisk Cafe. With an opening planned for early fall, the café will be located in the Sycamore Square Marketplace, 98 Masonic Drive, at the edge of the Masonic Village campus. The marketplace is adjacent to the Elizabethtown Amtrak station.
Kreamer has co-owned Lucky Ducks Bar and Grille in Elizabethtown for almost eight years, and a second location opened in Hershey over a year ago. Whisk will be a different genre, and will be dedicated to Kreamer's parents.
"When I saw the (Elizabethtown Area) chamber Facebook post about the space being available, I read all of the comments about what people wanted," Kreamer said. "I saw a lot of requests for farm-to-table, a bakery, a place with good breakfast, deli sandwiches, a place like Panera. I've always wanted to do breakfast. I incorporated the town's comments into my own concept, modeling somewhat after my favorite café in Hilton Head, South Carolina. I hope the town embraces it."
The café will feature a local farm-to-table concept, with fruits and beef from the Masonic Village Farm Market, meats from Groff's Meats, and fresh eggs from a local hatchery.  In addition to fresh baked goods and seasonal desserts, breakfast offerings will include eggs benedict with fresh hollandaise sauce and seasonal French toast with apples, peaches or strawberries, to name a few.
"My mom made a really good apple sausage, and that was always a treat," Kreamer said, mentioning another made-from-scratch menu item reminiscent of her youth.
Kreamer conducted hours of research before finding Red Rooster Coffee Co. in Floyd, Virginia.
"They have the same small town small batch mentality," Kreamer said.
She has been training on how to make their award-winning coffee.
The lunch menu will be comprised of lighter fare such as salads, sandwiches with deli meats or fresh chicken salad on a croissant, and a quiche of the day with fresh fruit.
"There will be something for everyone," Kreamer said. "Eating healthy can still be affordable and delicious."
In addition to indoor seating, customers will have the option of dining outdoors seasonally. Understanding people's busy lives, Kreamer is developing an app that will allow customers to place their order, and it will be brought out to their car.
The restaurant will also include a gift shop area and will be able to be rented for private parties. Catering will be available, as well.
Whisk Cafe will be open Sunday – Saturday, 6 a.m. – 2 p.m. Kreamer expects to hire about nine staff to work together as a team.