Dr. Thomas Tropea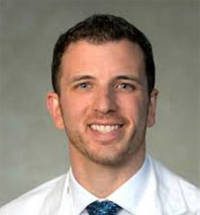 is a Neurologist, Movement Disorder Specialist and Assistant Professor of Neurology at the University of Pennsylvania's Perelman School of Medicine in Philadelphia. His research focuses on translating laboratory findings into clinical research studies that can help find treatments and cures for neurological disorders that affect the brain, spinal cord and nerves. These can include Parkinson's disease, Alzheimer's, multiple sclerosis, strokes and brain tumors.
A Q&A session will follow the presentation.
Registration Required:
Call Masonic Village's Baird Wellness Center at 717-361-5699 by Dec. 5.