Moving to a senior living community is a big decision during normal circumstances. You may assume now is not a good time to make this transition in your life, but a move to Masonic Villages could help alleviate current worries, as well as future ones. 
1) Is NOW a Good Time to Make a Move?
With professional staff keeping up to date on safety measures and protocols, residents of Masonic Villages have a trusted partner looking out for their welfare. Even throughout the move-in process, new residents will have the resources and assistance they need. The housing market is also promising right now, making it a good time to sell your home. 
2) How Can I Safely Take a Tour?
Masonic Villages marketing staff can provide virtual tours of residences, as well as campus overviews, and are available to answer questions via phone or video chat. If an in-person visit is requested, safety measures will be followed, including face masks, social distancing, hand sanitizing and initial COVID-19 screening by staff. 
3) Is a Retirement Community Safer Than My Current Home?
Having access to meal, grocery and pharmacy delivery keeps residents safe from crowded stores. Services such as maintenance and housekeeping can safely continue uninterrupted, since they are provided by Masonic Villages staff who are temperature screened and wear personal protective equipment. 
4) How Can I Adjust When I Can't Meet My New Neighbors?
New residents are introduced to a neighborhood representative who makes sure you settle in and know where to find things. Staff also provide resources and contacts for everything from hanging pictures to throwing away moving boxes. You can still greet neighbors passing in the hallways and outdoors on walks, participate in virtual and socially distant programs and communicate using digital platforms, such as the Village Connect app. 
Lots of Time to Unpack
David and Janice Rohrbach (shown above), of Boyertown, Pennsylvania, knew since 2018 that Masonic Village at Elizabethtown would be their next home. In early February 2020, Jennifer Adams, sales associate, called about an apartment available in the Sycamore South building. David and Janice loved the floor plan, and put their house on the market, which sold quickly. They dropped off their reservation check on March 13. 
"We knew this is where we wanted to be," Janice said. "The fact that it is a continuing care retirement community was a big selling point." 
About a week later, Jennifer had to relay that due to COVID-19, Masonic Village was postponing moves until further notice.  
"We had sold our house, so we didn't have a plan B," Janice said. "By mid-April, the people we sold our house to needed a settlement date. It was very nerve–racking, but Masonic Village was able to work with us." 
The couple moved into their new apartment on April 29. Out of an abundance of caution, they had to quarantine in their apartment for the first two weeks.  
"It gave us lots of time to unpack," Janice said. "Everyone was very helpful, and we were well cared for. Our building representative picked up our mail, and we knew who to call to collect our cardboard boxes. We had our meals delivered." 
Janice and David have enjoyed taking walks and greeting people in the hallways. When campus restaurants opened again temporarily, they made friends since most residents take advantage of Masonic Village's gourmet dining. They look forward to experiencing the rest of the normally bustling campus, including entertainment, classes and trips. 
"Since we haven't experienced it before," Janice said, "we don't know what we're missing." 
Compared to their previous rural home, benefits to living at Masonic Village during the pandemic include having groceries delivered (thanks to the Masonic Village Farm Market) and being closer to stores, doctor's offices and safe walking paths.  
"The best part is the peace of mind that if anything happens, you're taken care of," David said. "Right now, it's just a pleasure to get out and eat a meal. The food is fantastic. We've already recommended Masonic Village to others." 
"We feel privileged to be here," Janice said. "There are great possibilities."  
Decompressing and Decluttering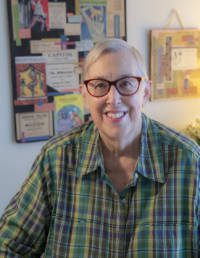 Kenna Adatte moved to Masonic Village at Lafayette Hill in October 2020, after 40 years of living in a large home in the Mt. Airy section of Philadelphia.
Kenna put down her deposit in February 2020, but when the COVID-19 pandemic hit in March, sales associate Mary Beth Meehan called to let her know they were postponing moves until further notice.
"I actually used the summer to do a lot of downsizing, knowing that I would eventually move," Kenna said. "Several times over the summer, Mary Beth said I could come by and look at the apartment. She even helped me select the carpeting. In September, she told me they were reopening. Everything fell into place quickly once they said they were accepting residents again."
Even though most activities and events have been put on hold due to the pandemic, Kenna said it hasn't negatively affected her experience as a new resident. "It gave me time to decompress, get myself organized and not feel like I immediately needed to meet people and get involved in things," Kenna said. "I've been a widow for 15 years and had to do things by myself for a long time. I've always been someone who can occupy myself well."
Kenna used to work at the holiday gift shop at the Woodmere Art Museum. She looks forward to volunteering her time in the gift shop at Masonic Village. She hopes to one day donate some of her collage art to the shop, with the money raised going back to the village.
Kenna learned about Masonic Village while checking out various retirement communities with a friend. "All of the places were welcoming, but there was just something about Masonic Village when I came here that clicked with me," she said. "Part of it was the location. It's so close to everything. I wanted to go to art museums and theaters. It was a more intimate place, too. I had a gut feeling. You know when you know."
So far, her experience at Masonic Village has been a good one. "You can come and go as you please and still have someplace to call home," she said. "The people are lovely here. The stuff you worry about when you own a home – especially a big old home in Mt. Airy – isn't a concern here. The sense of security and knowing that there's help right around the corner if I need it but yet there's still a feeling of freedom … that's what's been the most rewarding for me."
A Painless Process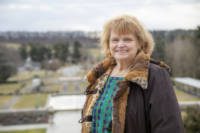 Donna Ferguson, from Levittown, Pennsylvania, joined Masonic Village at Elizabethtown's priority list in 2017, so when she retired and was ready to move in the future, she could select the next available apartment.  
A member of the Order of the Eastern Star, Donna was very familiar with Masonic Village and has several friends who reside there.  
"The pandemic had not changed my urgency to move," she said. "It was just the right time. My sales representative, John Wisniewski, was absolutely wonderful. He made this whole process very painless." 
In October, her moving day arrived. She, her nephew and his two sons smoothly transitioned her into her new home. Quarantined in her apartment for the first two weeks, Donna kept busy setting up her space. 
"My apartment is just wonderful," she said. "I have a wonderful view out my window of the Formal Gardens. I love how the grounds are kept and all the flowers. The thing I love most about being here, though, is how friendly all the staff are and how all the people who live here never walk by you without saying hello and giving a nice, warm smile." 
Donna enjoys how Masonic Village looks and feels, but she knows the best benefits are the intangible ones. She did not want to be a burden on any of her family, and as a resident of Masonic Village, she has no concerns about what will happen in the future. 
"A move to the Masonic Village gives you the security that you will never be alone and always taken care of," she said. "It is such a beautiful and stressless place to live. The staff cannot do enough for you. From the first time I visited until I finally moved in, it has been a very easy process." 
Easy-Peasy Living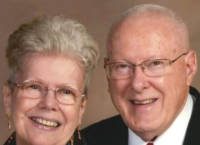 Jon and Barbara Fritz did not expect their family to worry about their care as they aged.  
"The time had come in our lives, me being 80 and my wife 77, to consider such a move to a retirement community," Jon said. "The decision was an easy one." 
Their decision was easy since Jon, a 58-year Mason, knew of the good reputation of Masonic Village at Sewickley and the benefits of Lifecare to provide personal care and nursing services at the same basic monthly service fee as residents pay in retirement living. 
Two months from the time Jon and Barbara contacted Josie Polis, director of sales and marketing, they were settling into their new apartment. While the COVID-19 pandemic was impacting their daily lives, they were comfortable with Masonic Village's response and precautions, and its low number of cases. 
Moving is never easy, but the Fritzes "could not have asked for more gracious acceptance," Jon said. "Josie did everything she said she would and more. Staff were most cordial and accommodating. The apartment was pristine. There are so many friendly people and such willingness to make us feel at home." 
Since their arrival at Masonic Village, Jon and Barbara have enjoyed meeting residents and staff (albeit at a six-foot distance), from the chefs who prepare meals in a comfortable dining room to the young people serving the meals to the eager–to–please maintenance personnel.  
While activities are limited due to the pandemic, they've heard nothing but good things about the wellness classes, social events and lifelong learning programs from other residents and look forward to taking part when restrictions are lifted. 
"If you're looking for an easy-peasy, near carefree life, filled with wonderful people, we think Masonic Village will be hard to beat," Jon said. 
 For available retirement living options, contact the location of your choice: